A blood test to diagnose fatty liver
by Emilie Combet, Antonis Vlassopoulos and Susana Palma-Duran 
More than half of the world population is currently suffering from overweight or obesity. The majority of these people, including adults and children, may develop fat accumulation in the liver and gradually liver disease. Unfortunately, in most of the cases, the progression of the disease goes unnoticed and may increase the risk of cardiovascular disease, cirrhosis and end-organ damage. The identification of factors (and "markers") involved in the development of this type liver disease could contribute to the strategy to identify people most at risk and prevent the progression of liver disease.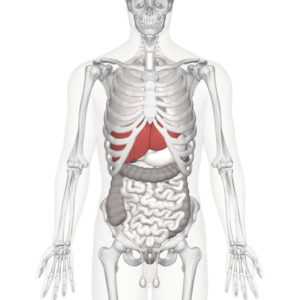 What is the research about?
We studied blood markers related to protein glycation, a normal biological process which can go "wrong" in the context of metabolic diseases. The focus of our study was developing a better understanding of glycation markers to help with early detection of liver disease, monitoring and treatment.
What was novel, different, world changing? What is the key finding?
We have identified in blood metabolic factors (modified proteins and their cellular receptors) that, in combination, were associated with liver function and injury.  Importantly, these factors were able to discriminate between healthy subjects and those with liver disease. Using the markers will tell us more about the way the disease develops.
Practically, what did the science involve?
Patients with chronic liver disease (diagnosed non-alcoholic fatty liver disease – NAFLD) were compared to healthy subjects matched for age, gender and body mass index (BMI). Under informed consent, medical records, clinical data, anthropometric measurements and blood samples were obtained from all the subjects. From the blood samples, we analysed certain proteins (known as advanced glycation end-products) that could be modified or formed under fat accumulation and impaired glucose and lipid metabolism in the liver.We used advanced ultra-sensitive chromatographic techniques to measure these markers. We evaluated how the levels of these metabolic factors (and their receptors) were in relation with markers of inflammation, liver damage (at cellular and organ level) and stage of the disease.
Who will be most affected by this finding?
These new findings are important for patients and their families, and the healthcare teams supporting them. The new research on glycation markers will also be of interest to researchers in universities and the private sector who study the consequences and prevention of overweight and obesity.
Something different about this research!
This study is an international collaboration – some of the authors have never met in person, but have exchanged dozens of emails. Authors are currently located in the UK, Greece and the United State of America. Science without borders!
Next step?
The next step would be to explore the usefulness of the markers as a non-invasive way of identify patients with different stages of  fatty liver disease.
---
The full paper is to be published in Metabolism: https://www.sciencedirect.com/science/article/pii/S0026049518300313
---
Who are the contributors:
This study was carried out  by researchers Susana A. Palma-Duran (now a postdoctoral researcher at Arizona State University), Antonis Vlassopoulos, Shudong Zhao and Emilie Combet from the University of Glasgow School of Medicine (UK), Aikaterini Margariti, George Papatheodoridis from the National and Kapodistrian University of Athens (Greece), Michael Georgoulis and Meropi D Kontogianni from Harokopio University (Greece). The research group brings together knowledge in the area of nutrition, biochemistry and medicine to evaluate metabolic and dietary factors associated with liver function.

This original case-control study was funded by the Hellenic Foundation of Gastroenterology & Nutrition. SP was supported by a doctoral studentship from Conacyt. SZ was a Masters student on the MSc Human Nutrition at the University of Glasgow.