An interview with Wardah Talib, intern with the BLEND project
In November 2018, I completed master's in Biotechnology and Management from University of Glasgow and interned for three months in the Human Nutrition section, at the University of Glasgow. It was a multidisciplinary experience, assisting Prof Christine Edwards & Dr Emilie Combet in running the BLEND study – an intervention trial focusing on "Interactions between fibre and polyphenols on colonic phenolic acid production and biomarkers of health". I was involved in sample (urine & feces) collection and processing, and extracting phenolic acid from samples (urine) and analyzing them using chromatography techniques. I also learnt about DNA extraction from faecal samples.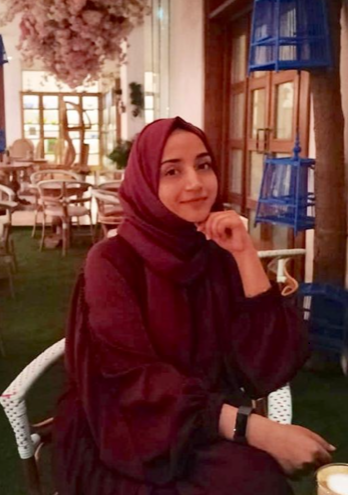 What appealed about this project, in particular?
I have worked on several projects throughout my academic career, however, what appealed to me about this project was the contribution this research would make. Invaluable data about how the interaction between fibres and polyphenolics, both metabolised by our gut bacteria, could influence the production of molecules to benefit our health.

What did you do that was new, different, and changed your perception?
I approached Dr Combet with a hope to find an internship opportunity after my MSc. When she explained the research and its purpose, I knew this was a project that I must be a part of. Running a feeding trial is not a simple task. Every member of the team plays a crucial role in successfully completing the research. Although I had worked on several research projects, this research was a different experience, primarily because I got an opportunity to bring in my management skills, acquired over years of volunteering and interning experience.

What is the main thing that you learned?
One of the many things that I learned is working in a team. I always wanted to work with hard-working, professional, experienced people and built up good foundations for teamwork. I loved contributing to the team effort, bringing out the best in myself and in my teammates for fulfilling our work goals and reaching top results.

Collecting biological specimens is essential to scientific research. Working with stool and urine samples is a whole new level of dedication to science. Previously, I had never worked with stool and urine samples, and, as many others, I was apprehensive to working with faecal samples. However, over time I realized being a scientist, I should be prepared to work with all sort of biological samples, including stool.

What will you do next, and how will your time on the project help you achieve this?
I am currently working as Research Assistant in King Fahad Medical City Riyadh, Saudi Arabia. I believe the skills I have acquired
actively contributing to the project, in the laboratory and in project management, allowed me to develop my expertise and professionalism.
Wardah Talib is a Biochemical-Biotechnology Engineer, who completed a Master's program at University of Glasgow in 2018, with proven academic record and extracurricular activities. She is passionate about improving global health through the development of innovative and pioneering products.